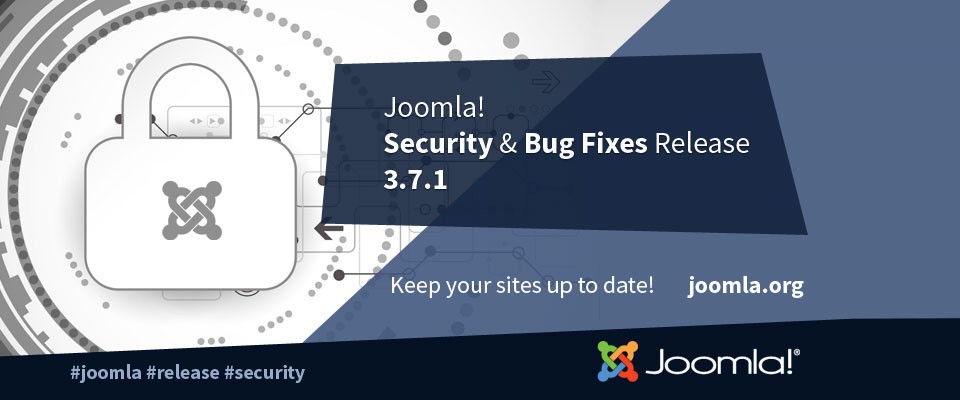 Joomla! 3.7.1 is now available. This is a security release for the 3.x series of Joomla! which addresses one critical security vulnerability and several bug fixes. We strongly recommend that you update your sites immediately.
This release only contains security and bug fixes; no other changes have been made compared to the Joomla! 3.7.0 release. Joomla! 3.7.1 is released to address a critical security issue as well as several bugs.

Security Issues Fixed
High Priority - Core - SQL Injection (affecting Joomla! 3.7.0
Bug Fixes

Fixed attribute checks in the new calendar #15573
Inject the JInput dependency into the session handler #15605
Fix b/c break in JMenuItem #15553
Fix article ordering in the backend #15655
Fix milliseconds handling in for PHP Versions lower to 7.1.0 #15853
Fixing JFilterInput adding byte offsets to character offset #15966
Redirection fails on multiple status values produced by old FOF2 Extensions #15738
Remove empty locked cache file if callback function terminate process #15592
You can download the latest Joomla release at the Official Joomla Website or you can easily deploy your next Joomla application through our Application Marketplace.